What?


At the Town Church we have been running a seven-week cycle of fellowship groups or "modules". The seven weeks include six weeks of regular gatherings, usually with a particular theme or aim. We tend to plan around school holidays and to include a coupe of weeks of break between terms. We also run a few smaller and well-publicised one off events during each term.


The seventh week of every term includes a fellowship meal after church on Sunday lunchtime. The modules and activity for the following term are presented at this lunch.


How?


We encourage every member of the church to consider joining at least one of the activities on the schedule for each cycle – especially those that involve committing to a weekly meeting for the six weeks. We especially encourage the whole church to attend the fellowship meal, which also presents a great opportunity to invite people who are not church members but have been involved in that term's activity.

Anyone can sign up for as many modules as they like. Or, if people are in a particularly busy season in life, we encourage them to feel free to opt out of a particular term and have a break.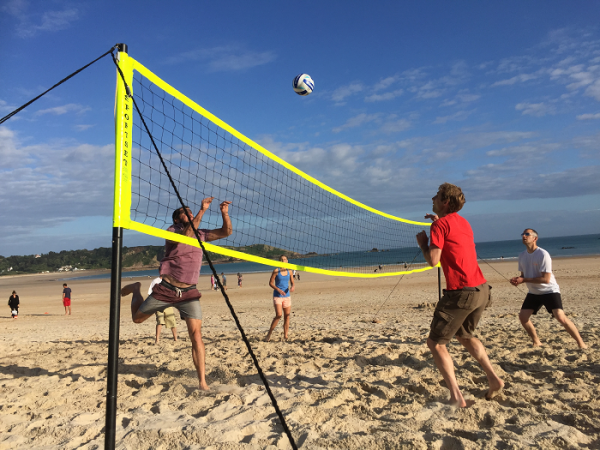 beach volleyball at St Brelades (right) and the Town Church do birdwatching (below)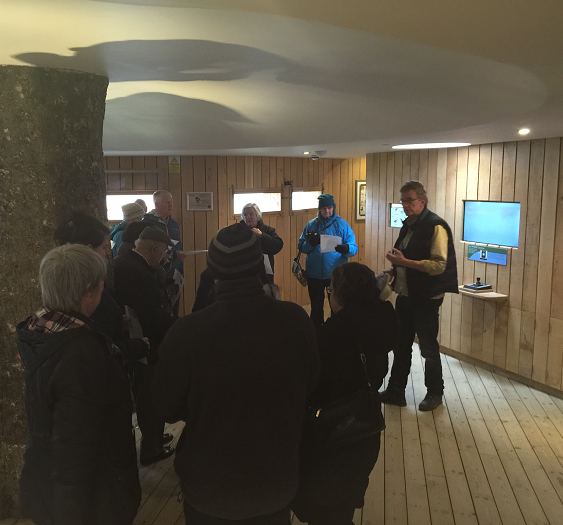 In the run up to each new term the whole church are encouraged to think through what activity we might include and if they might contribute by way of leading a module where they can share their skills or interest. We are particularly open to ideas that will make inviting friends and family very easy.


So far we have included – Basketball, painting classes, Express lunchtime Bible study, Film nights, flower arranging, bird watching, a Bible overview, beach volleyball, a philosophy evening and more.


Why?


There are many reasons we have adopted this format. Amongst them are that:

people generally feel less burdened by the prospect of a short term (as apposed to indefinite) commitment, both in terms of leadership and attendance


people may want to try different things but are often reluctant to abandon long standing commitments in favour of new ones and generally don't have time for both.


non-church members and seekers may find more traditional church activity a bit "full on" but be open to fun or non-religious activity such as sports or crafts


a diverse schedule allows for both non-religious activity and our core practices of Bible study and prayer meetings without diluting either.


we have a variety of worship services encompassing different styles of worship and we need to find ways to bring people together outside of regular worship in order to remain one church


if a group is more settled and dependent on consistent fellowship, their module can simply be continually rolled-over in to the next term with a change of emphasis that makes it easy for new people to drop in
​

it encourages a culture of hospitality and relationship building – core gospel values